Welcome to our online news portal! We are a team of dedicated journalists and news enthusiasts who are committed to bringing you the most accurate and up-to-date news from around the world. Our goal is to provide a reliable source of information that you can trust to be factual, impartial, and comprehensive.
Our team consists of journalists with years of experience in the field, as well as young and aspiring reporters who bring a fresh perspective to the news. We believe that diversity is key to producing high-quality journalism, and our team reflects that belief. We have reporters from different backgrounds, cultures, and nationalities, who can bring a unique angle to the stories they cover.
We understand that in the age of social media, it can be difficult to discern what is true and what is not. That's why we strive to uphold the highest standards of journalism, with a commitment to accuracy, fairness, and integrity. Our reporters are trained to fact-check their sources rigorously and to verify the information they receive before publishing it. We also adhere to a strict code of ethics, which includes a commitment to minimizing harm and avoiding sensationalism.
We cover a wide range of topics, including politics, business, technology, health, science, and culture. Our goal is to provide a comprehensive picture of the world, so that our readers can make informed decisions and have a better understanding of the issues that affect their lives. We also aim to provide a platform for diverse voices, and to highlight stories that may not receive mainstream attention.
One of our core values is transparency. We believe that our readers have a right to know how we produce our content, and we strive to be as open and communicative as possible. We welcome feedback and criticism from our readers, and we are always looking for ways to improve our reporting and to better serve our community.
We also believe that journalism should be accessible to all. That's why we offer our content for free, without any paywalls or subscriptions. We believe that everyone has a right to access reliable and accurate information, regardless of their financial situation. We are funded through advertising and sponsorships, and we strive to ensure that our advertising does not compromise the integrity of our reporting.
In addition to our news reporting, we also offer opinion and analysis pieces from experts in their fields. We believe that providing a range of perspectives on the issues we cover is essential for fostering an informed and engaged community.
Finally, we are committed to innovation and to keeping pace with the rapidly evolving media landscape. We are constantly exploring new ways to deliver our content, whether through new platforms or new formats. We are also committed to investing in the latest technologies to enhance our reporting and to ensure that we are at the forefront of the digital media revolution.
Thank you for visiting our online news portal. We hope that you find our content informative, engaging, and thought-provoking. We welcome your feedback and your support, and we look forward to serving you for years to come.
Our Team
Narayan Vishwkarma – Senior Editor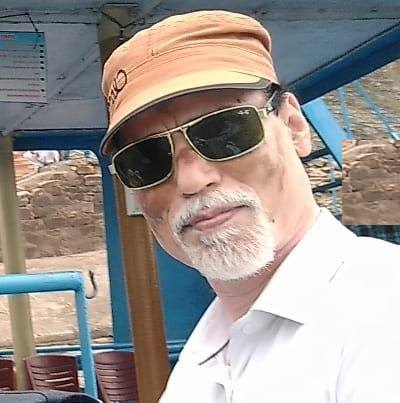 As an experienced Hindi news editor, he has a passion for storytelling and a commitment to accuracy and integrity in journalism. With more than 4 decades of experience in the field, he has honed his skills in managing a team, developing story ideas, and ensuring that news stories are accurate, timely, and informative.
His education includes Post Graduate in Political Science from Ranchi University, Jharkhand, which has helped me develop a deep understanding of media and communication principles and techniques.
In his current role as a Hindi news editor, he oversees a team of reporters and writers, and he is responsible for ensuring that all content is produced on time, accurately, and in line with our organization's standards. he work closely with his team to develop story ideas and angles, and he edit's and proofread all articles before they are published.
His vast experience has taught him the importance of staying up-to-date with the latest news and trends, and he regularly attend conferences and workshops to stay informed about emerging topics and technologies in the field. he also believe in the power of collaboration and regularly work with other editors and journalists to share best practices and develop new ideas for storytelling.
As a Hindi news editor, he is committed to providing readers with accurate, informative, and engaging content that is relevant to their lives. He believes in the importance of journalism as a tool for holding those in power accountable, and he is dedicated to providing a platform for diverse voices and perspectives.
In conclusion, he is a highly skilled and experienced Hindi news editor with a passion for journalism and a commitment to accuracy and integrity. he is dedicated to producing high-quality content that informs and engages readers, and he is always looking for new ways to improve his skills and contribute to the field.
Kumar Prakash – 
Correspondent – Khalari , Ranchi 



Our dedicated Khalari News Correspondent, Kumar Prakash , is the driving force behind our commitment to keeping you informed about the stories that matter most in our community.
With a deep passion for journalism and an unwavering dedication to our locality, Kumar Prakash  brings a wealth of experience to our team. Born and raised in Khalari , Ranchi , they possess an intimate knowledge of the area's unique dynamics, allowing them to deliver news stories that resonate with our readers.
Kumar Prakash  has covered a wide range of topics, from breaking news and local politics to heartwarming human interest stories. Their ability to capture the essence of our community through storytelling is unparalleled.
Join us in exploring the heartbeat of  Khalari , Ranchi  through the lens of Kumar Prakash  . Stay connected with us for the latest updates and engaging narratives that bring our community closer together. Thank you for choosing [Website/News Outlet Name] as your trusted source for local news, where Kumar Prakash is your reliable guide through the stories that define our hometown.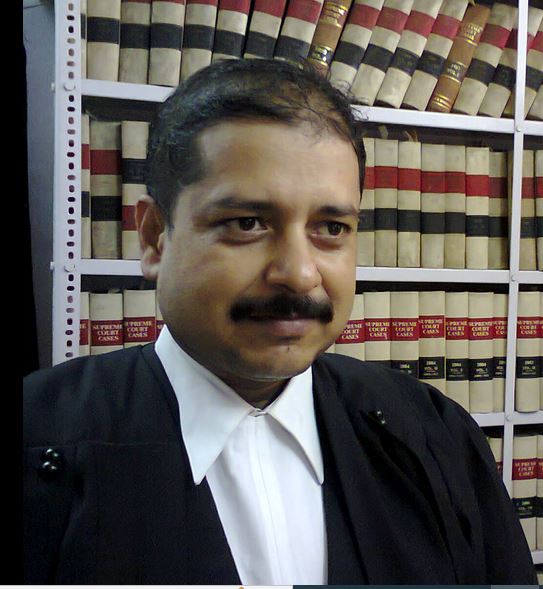 Jay Shankar Jha – Legal Advisor
MBA – Delhi University
LLB – Delhi University
Senior advocate in Jharkhand High Court
Associated with Multiple Clients
more then 15 years of Law Experience


At Jharkhandweekly.com , our commitment to excellence is bolstered by the expertise of our distinguished Legal Advisor, Jay Shankar Jha . With an impressive career spanning 15 ] years, Jay Shankar Jha  is the cornerstone of our commitment to legal excellence.
Jay Shankar Jha  brings a wealth of experience and profound legal acumen to our team. Holding a LLB  from Delhi University , they have honed their skills through extensive practice in various areas of law, including Civil , criminal .
With a deep commitment to upholding the principles of justice and ethics, Jay Shankar Jha  has earned a reputation for providing sound legal counsel and strategic guidance. Their unwavering dedication to ensuring our clients' rights and interests are protected is the driving force behind our success.
Jay Shankar Jha  is not just a legal expert but also a trusted ally for us . he navigate complex legal matters with clarity and compassion, making the legal process accessible and understandable for us .
Join us in benefiting from Jay Shankar Jha exceptional legal expertise. Whether you require counsel in Civil , Criminal , family  legal areas or seek guidance on broader legal matters, Jay Shankar Jha is here to ensure your rights and interests are safeguarded.