Sourav Joshi as (Sourav Joshi Vlogs)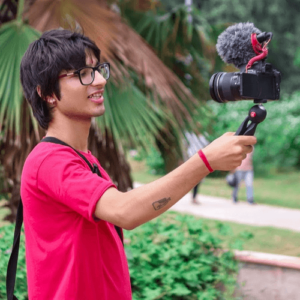 Indian sketch artist Sourav Joshi, better known as Sourav Joshi Vlogs, is well-known throughout the world and also has a successful YouTube channel. His channel is well-known for the vlogs he produces and publishes.
His channel has more than 18 million subscribers on YouTube. In addition, compared to other Vloggers in India, he has the most subscribers. Sourav, a talented sketch artist, achieved well in school. He finished his 12th year and went to Delhi to get his architecture degree.
After failing the exam and returning home, he became more interested in art. The sketches and drawings he created at home were seen by his brother. He suggested that Sourav create a YouTube account in order to upload his artwork there.
Sourav used to show off his artwork on Facebook before uploading it to YouTube. Using coloured pencils, Sourav uploaded his first YouTube video, "Drawing 2000 Note," on July 24, 2017. He ultimately settled on the name Saurav Joshi Arts after going through several versions. He featured sketches of well-known persons and other objects in films even in the early days of his YouTube account. But after a while, when he had a substantial following, he also started to post vlogs.
Gaurav Taneja as (Flying Beast)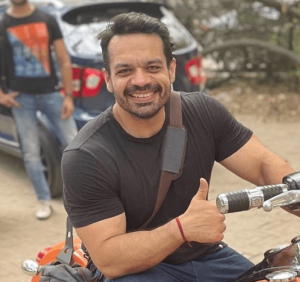 Gaurav Taneja, commonly known as Flying Beast, is an Indian nutritionist, professional pilot, and YouTuber. As of 2021, Gaurav Taneja has a net worth of $2,000,000. He is also well known for supporting YouTube videos about gaming, health, and his daily vlogs.
He has therefore been a pilot for the past nine years. In addition, he gained notoriety most recently when he raised the problem of pilot safety on Air Asia carriers, which resulted in his dismissal from his job. Gaurav started his "Fitmuscle TV" YouTube channel on November 30, 2016, because he had previous bodybuilding experience from his undergraduate years. Then he links to his channel and uploads his workout videos. He had 1.2 million subscribers and about 270 videos on his "Fitmuscle TV" YouTube channel.
Sambhavna Seth as (Sambhavna Seth Entertainment)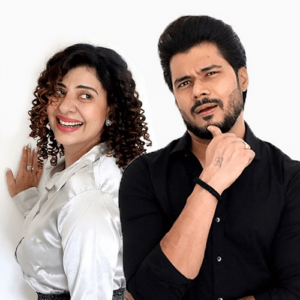 Sambhavna Seth is a dancer, actress in the Bhojpuri language, and one of India's most popular vloggers. She has appeared in numerous films. She became well-known by taking part in the reality TV show Big Boss 2. Her 32.5 lakh YouTube subscribers may see videos of her and her spouse going about their daily lives despite the closure. One of the most well-known YouTubers, Sambhavna Seth, launched her channel at her husband Avinash's request. Sambhavna Seth Entertainment's YouTube channel is expected to generate between $279 and $6.3K in daily revenue and between $8.4K and $188.6K in monthly revenue.
On television, Sambhavana Seth is a well-known and respected actress. She is well known for her TV roles. She then made her film debut in 2001 with Pagalpan. Sambhavna Seth started out as a dancer in 1997 and has been a professional ever since. She has received a number of awards for her outstanding dancing abilities in colleges and schools.