Apple has issued a warning about the possible risks of sleeping close to a charging phone, including the possibility of fire, electric shock, injury, and property damage. Users are strongly advised to avoid putting their phones beneath blankets or pillows while they are connected to a power source and to make sure they are charging in well-ventilated settings.
The potential risks of sleeping close to a charging phone have been highlighted by Apple in a warning to phone users. The business warns consumers about the dangers of sleeping next to a device that is linked to a charging cord in a service announcement that emphasises the significance of proper phone charging. There is a chance of fire, electric shock, injury, and damage to the phone and property, among other dangers. Apple strongly urges consumers to make sure their phones are charging while connected to a cable in a space with appropriate ventilation in order to prevent these risks.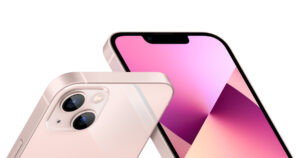 The greater risk of the gadget overheating is another reason why charging a phone inside a blanket or pillow is discouraged. The important message from Apple is unmistakable: "Do not sleep on a device, power adapter, or wireless charger, and avoid placing them under a blanket, pillow, or your body while connected to a power source." It is advised to only use or charge iPhones, power adapters, and wireless chargers in areas that have good ventilation. Apple emphasises the potential risk of using chargers from other brands, particularly less expensive models that might not adhere to the same safety requirements as Apple's branded chargers. Apple suggests consumers choose "Made for iPhone" cords that follow global safety standards in order to allay any worries about this.
While it is possible to charge an iPhone with third-party cables and power adapters that adhere to USB 2.0 or later standards and that follow applicable safety requirements, the company notes that other adapters may not comply with these safety criteria, creating serious hazards of harm or even death. Apple's caution goes beyond simply dozing off while charging.
Additionally, it emphasises the significance of avoiding charging mobile devices close to liquids or bodies of water and the urgency of throwing out damaged chargers as soon as possible. Using damaged cords or chargers, or charging while there is moisture present, can result in fires, electric shocks, injuries, or damage to both the iPhone and other property. Apple's final piece of advise is to put safety first by carefully observing their instructions. Users can protect themselves, their phones, and their surroundings by following these guidelines from potential dangers.
powered by Advanced iFrame free. Get the Pro version on CodeCanyon.